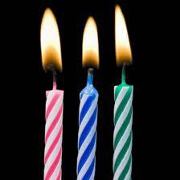 POZ DC's 3 Year Anniversary Party!!!
Ok, well actually on Nov 30th POZ officially turned 3 but I been very sick and now ready to have a party! I hope you all come out to have a drink and be Merry!

Jacob Nathaniel Pring brings you "POZ":

POZ is a monthly event for guys who are HIV+, for those without hang ups on dating someone who is HIV+, and for those who come out with their poz friends to support them.

This event is on the 2nd Floor each month!

Jacob your HOST will be serving up the drinks!

$3 GREY GOOSE SPECIAL
HAPPY HOUR PRICES ON EVERYTHING ELSE:
$3 Rail/Domestic Bottles
$4 Call/Import & Premium Domestic Bottles
$5 Premium
$6 Top Shelf (Patron is $8 at Happy Hour)
$3 Draft Sam Adams/Shock Top and Yuengling

POZ is sponsored in part by Strength In Numbers (SIN), POZIAM.com, The DC Center, DC Young POZ Socials, & Hope DC.
Green Lantern


1335 Green Court, N.W.

Wednesday Dec 19, 2012
7pm-10pm
More events at Green Lantern